THIS FEATURE IS DISCONTINUED BY MICROSOFT
We are releasing a preview version of Navigator 365 app for Microsoft Outlook. Preview version is limited to Microsoft Outlook on the Web and does not work for Microsoft Outlook for Windows and Mac.
At this point, Navigator 365 for Outlook has to be installed for every user individually. Navigator 365 app has to be installed before the installation of Outlook Add-In. Outlook Add-In functions starting 2.9.0 version of the Navigator 365 app. Please make sure you have the latest version of the app installed.
Follow the steps bellow to install Navigator 365 app for Outlook for the user:
Open up Microsoft Outlook on the Web.
Click New Message button located in the top left of your screen.
Click "···" in the new message tool bar area and select Get Add-ins option.
Switch to the My add-ins tab.
Scroll down, click Add a custom add-in, and select Add from URL... option.
Copy the following URL to the add-in URL dialog and click OK:

http://builds.sharepointalist.com/navigator/splst-navigator-outlook.xml

Click Install for the verification warning.
After add-in is loaded, press X to close Add-Ins for Outlook dialog.
You are now ready to use Navigator 365 for Outlook. It is accessible from the "···" option when editing New Message or Reply / Forward: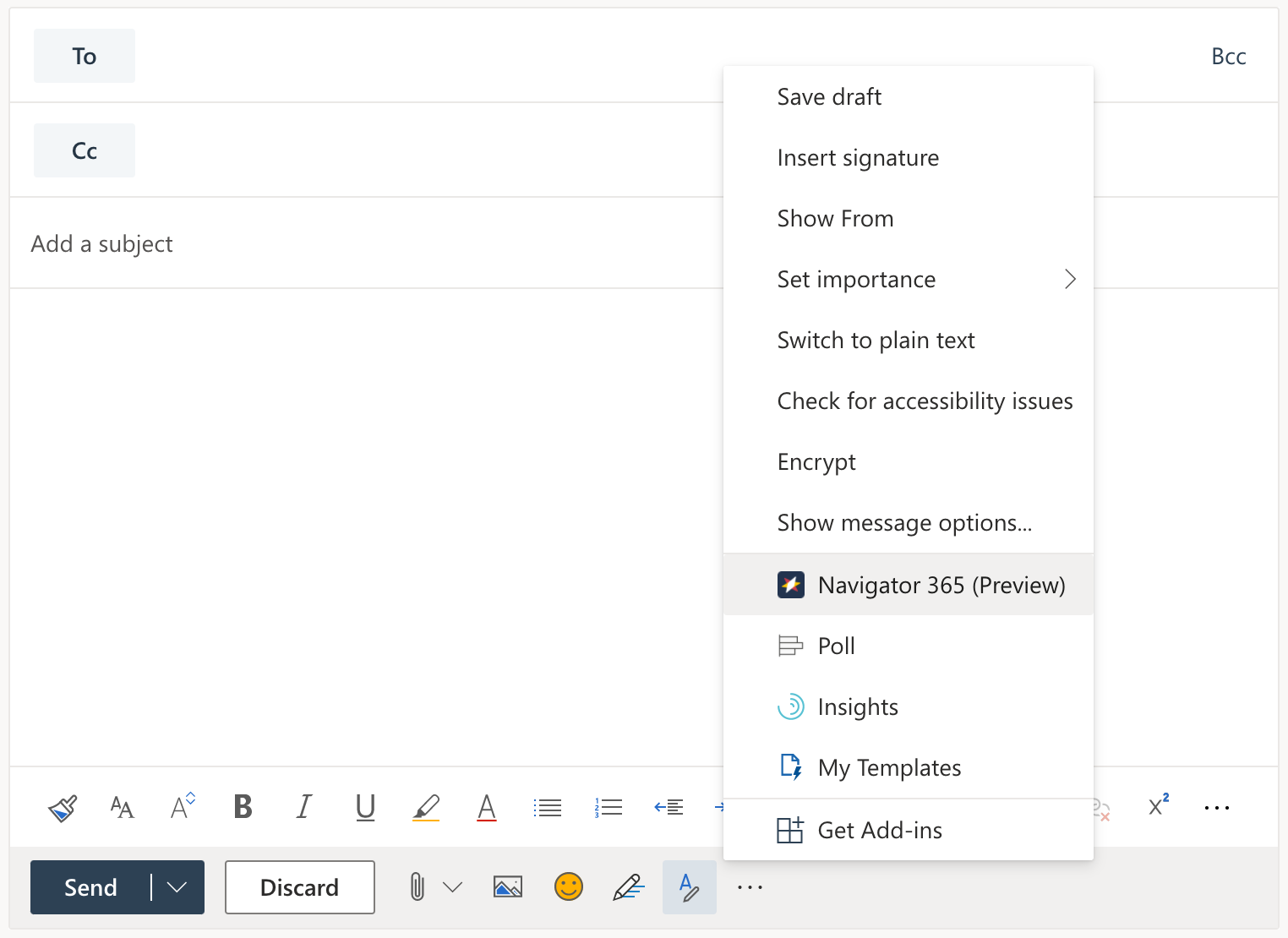 User should be able to access all his personal boards and select documents to be included to the message. Keep in mind that all documents are attached as attachments (not the urls).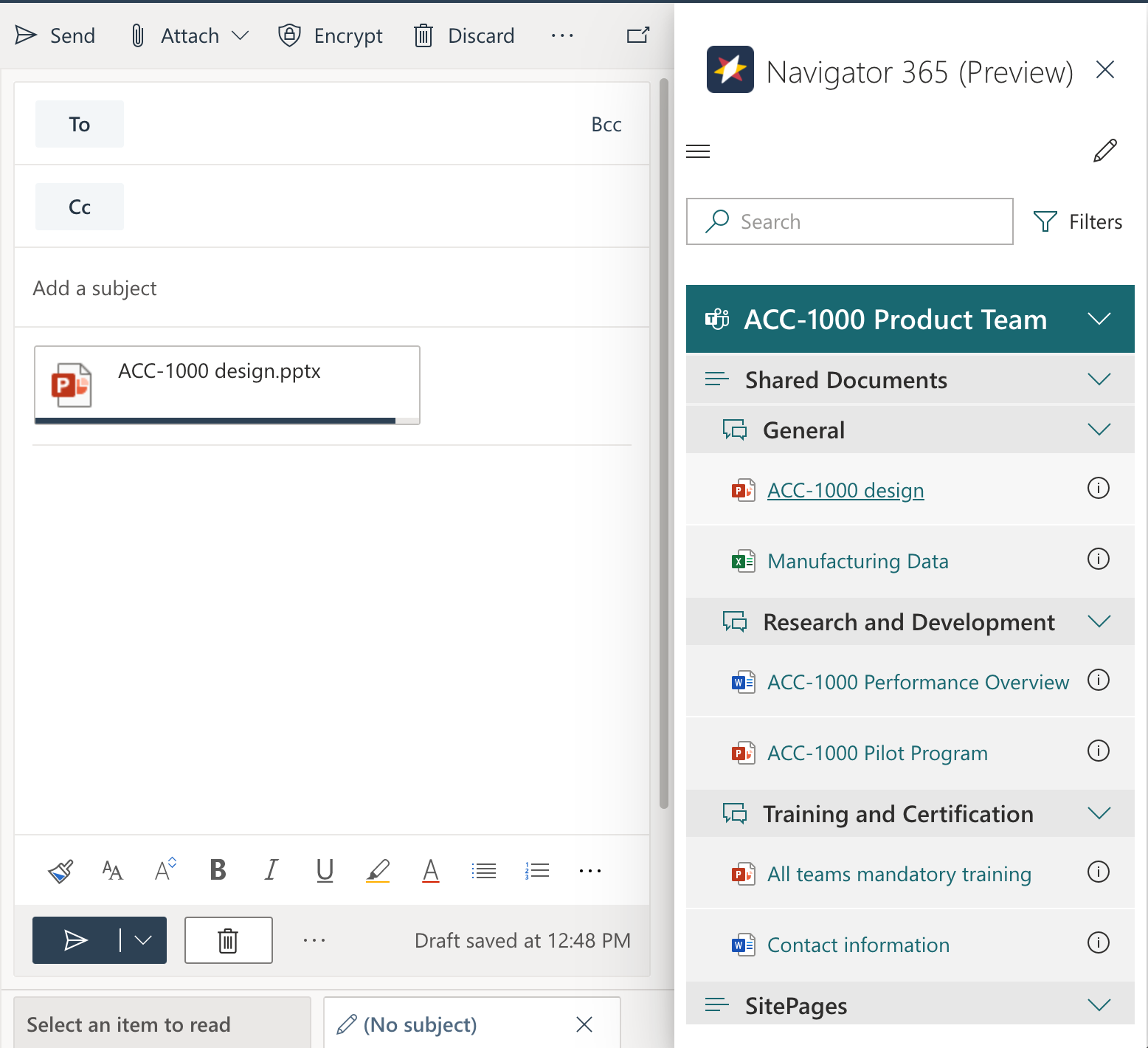 Please use "≡" option to access the list of your boards.
Keep in mind that you have to manage your personal board in the Microsoft Teams Personal app. You can not manage them in Outlook at this time.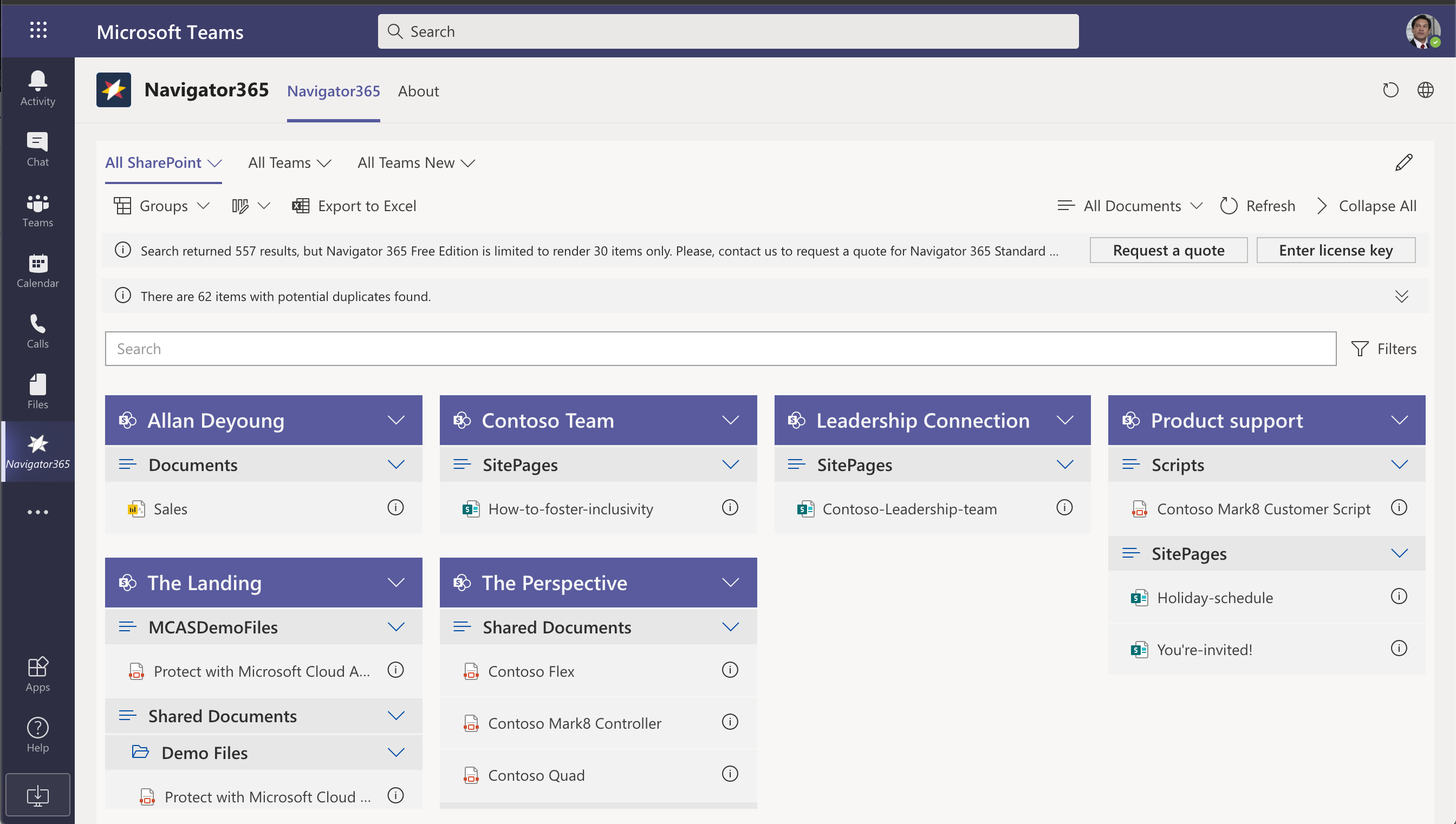 Feel free to reach out with any questions and feedback to support@sharepointalist.com.